Satiesh here, great to meet you stranger! Do you have a name? Oh' I'll just call you Princess Consuela Banana Hammock for now until we get to know each other.
Thanks for visiting my blog! Ugh, such a 90s thing to say, ain't it. 🙁
Quick info about me – I specialize in helping companies with cold outreach email and lead generation. My tried and tested methods we can almost guarantee an increase in your results by 10-30% or more.
We've helped our clients booked meetings with:
CBS
Netflix
DropBox
TechCrunch
ADP
…and many more companies.
If you're currently sending out emails Princess Consuela Banana Hammock, but want better results from the work you're doing – we can help.
If you're currently sending out emails Good looking, but want better results from the work you're doing anyway – we can help.
Anyway, enough pitching. Over the past 5 years I've worked with over 80 companies, sent thousands of emails, received the most insane, creative and dirty "do not email me again" responses, and booked hundreds of calls. I've setup email domains and email accounts, warmed up inboxes …
Not adding them to a tool like WarmUpInbox or mailwarm I was one of those suckers who were subscribing to hundreds of newsletters from big websites like Forbes, Entrepreneur.com, etc., sending and replying to myself across 10s of email accounts at a time, sometimes even carrying on fake conversations across 10 fake people for weeks on end, it was INSANE! Just to convince gmail/outlook that my clients email accounts were from real people. Good old days eh!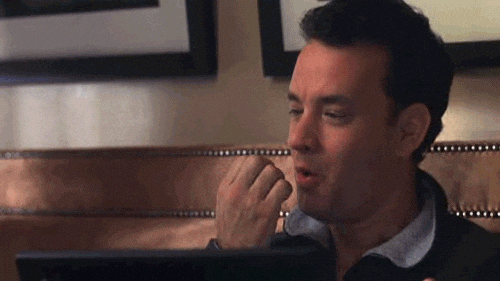 … connecting email accounts to automation tools, building prospect lists, writing emails, setting up campaigns, managing replies, reporting and optimizing campaigns to get results.
As you know, Princess, shit happens. When you are running campaigns for 10+ clients at a time, regardless of how good your systems are, shit happens and crisis mode kicks in.
Suddenly your emails are landing in spam, email accounts are not sending, running out of prospects to add to your campaigns, sites like apollo.io is not enough in finding the right people to pitch, excel contact lists are getting huge and messy, deduping CRM data with prospect list on campaigns that have to be launched NOW NOW NOW, so many campaigns completed- wtf did we learn, what did we LEARN Princess Consuela Banana Hammock?!
All those craziness happened to me many times and I've had to find ways to fix and make it easier for me in the future, if it does happened again. I've amassed a wealth of these crazinesses that I decided you know what some people might find this interesting.
This blog is a collection of all of that and more. It is my hope that if someone runs out to any issues during their campaigns, they can come directly here and find a quick and easy solution.
If you have went through these and other more craziness let me know, I would love to learn about it and how you were able to get over it.